Rosh Chodesh Planner
For many Shluchos, the programs of choice are monthly Rosh Chodesh gatherings. Rosh Chodesh, a day traditionally dedicated to the Jewish woman, is an opportune time to bring together local women for an evening celebrating the unique role they play in the lives of their families and communities.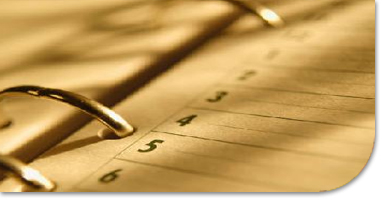 The Rosh Chodesh Planner is designed to provide Shluchos with a guide and a structure for planning these events. Brochures are mailed out at the beginning of the year, including the entire year's schedule at a glance. This system offers the community an organized and well-planned view of the year's events. It lets them know what to expect and gives them the ability to plan ahead. For the Shlucha, the planner provides a clear list of general guidelines as well as fully developed programs.

For more information please call Mrs. Chana Piekarski at 718-221 0500 ext 3085.